Weather today
Light breeze, few clouds, moderate rain
Day: 12.6°C
Evening: 7.2°C
Night: 5.0°C
Humidity: 0%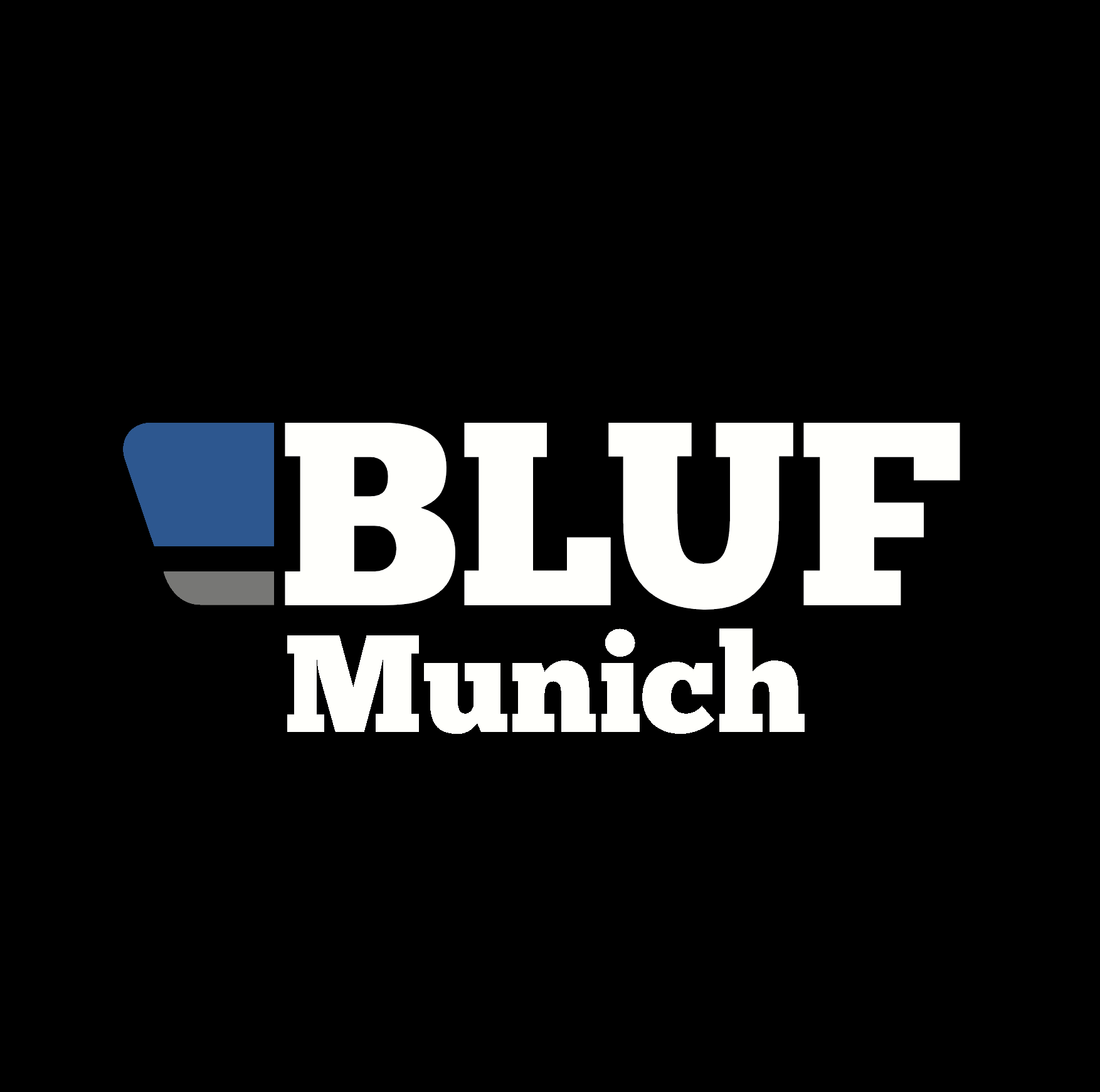 Events
BLUF MUNICH WEEKEND
Friday 02 November -> 03 Saturday Nov 18
Join BLUF MUNICH for a weekend full of men in gear, cigars and a hell of a time. Get further informations from Polarwolf (810)
BLUF MUNICH SOCIAL
Meet & Greet at Sub, Müllerstrasse 14 from 8pm to 10pm followed by the BLUF Bash at Ochsengarten from 10pm onwards.
Ochsengarten, Müllerstraße 47, Munich, Germany
BLUF MUNICH DINNER
The famous LEATHER DINNER at Küche im Kraftwerk is back! Get into gear and start the evening with geared guys hungry for meat and other. Get on the guest list via bluf@mlc-muenchen.de More info: Polarwolf (810) UPDATE: DINNER IS FULLY BOOKED. Waiting list open.
Küche im Kraftwerk, Drygalski-Allee 25, 81477 München
BLUF MUNICH PARTY
The hightlight of the weekend! Don't forget to register on the site www.mlc-munich.de for the venue
UnderGround, Machtlfinger Strasse 29, Munich, Germany
In this city
Click to search BLUF for bars, clubs, photographers or shops in this city
Other cities
See what BLUF Local is doing in these other cities: